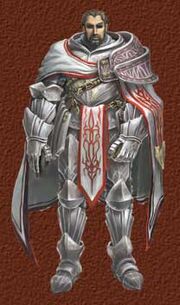 King Feobane is the King of Argwyll and Katia's father.
He sets off to discover the source of the Black Fog, setting off the events of the first game as Katia in turn takes up the Runestone to go find him.
He is eventually found mortally wounded and dies in Katia's arms. With a steely resolve, Katia turns her attention to Ruh-Arok Temple, where she hopes to gain the powers of the Gods.